This mistake was all my fault.
I looked at the this beautiful picture but did not click on it for the
recipe.
I looked up a generic vanilla cupcake recipe. Why? I don't have a clue.
The batter was not thick, thus the Nutella sunk to the bottom.
Of course then the cupcakes stuck and I had to scrape them out.
I fretted not! They were still good and my kiddos gobbled them down. :)
I will definitely try again using the Pinners correct recipe!
Here is my non food Pin-
Kind of works. The bites still itch, especially fire ant bites.
Baby Orejel is not cheap, so I would say it is not to thrifty.. but in desperation it was worth the mental healing!
Linking up with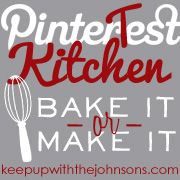 Happy Weekend!